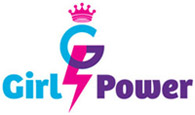 Raising confident and healthy girls is especially challenging today. Many elementary school girls worry about clothing, popularity, and their weight more than traditional childhood activities. But having mature interests often puts young girls in situations they aren't ready for and that their parents don't expect them to experience until they are older.
Girls today face shortened childhoods. They face a lot of pressures, including pressure to dress a certain way, pressure to seem older by trying and using drugs and alcohol, and sexual pressure from classmates, online sources, and the media. Girls can make healthy decisions in even the most difficult situations, but they need to be prepared. Girl Power can help give girls the confidence to stand up for themselves and do the right thing by starting early and talking about the tough issues girls may face.
Girl Power includes interactive sessions that empower girls with the confidence to stand up for themselves, increase their self-esteem, and to create positive change in their communities.
SESSION TOPICS INCLUDE:
Building Self-Confidence


Self-Esteem: Loving Yourself


Peer Pressure


Healthy Relationships


Media Influences

Interested in this program for your community?
Contact us at info@opmnig.org