Thank you for checking out our page! We are a nonprofit organization dedicated to educating the youth about leadership in the community.

We have served the Dallas/Fort Worth Mextroplex since 2002, with anti-bullying programs and self-esteem classes. We strongly believe that investing in the youth today will lead to a better tomorrow.

Be apart of something great and ask your child's school administrators how Operation Peace of Mind can impact their school.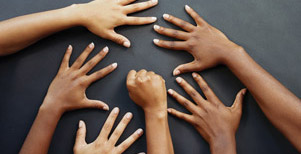 IN THE NEWS

By Nicholas Ibekwe
Published: October 28, 2015
PremiumTimesNg.com/Premium Times-Nigeria

Urine Malaria Test Wins Top Prize at Health Innovation Awards

Fyodor, an innovative method of testing for malaria through the urine​,​ on Wednesday won the top prize of $100,000 at the inaugural Health Innovation Challenge Awards held in Lagos.

​The innovator of Fyodor Urine Malaria Test, Eddy Agbo, said the testing method cuts out the unpleasant and expensive traditional method of testing for malaria through blood samples, eradicates self-medication as patients can truly determine the cause of their fever is malaria related.
visit blog >>