OPERATION PEACE OF MIND is proud to present the fourth annual Bully Free Future Youth Summit "Stand Up, Don't Stand By" Event!


The event is completely free, and everyone is
welcome to attend. Activity booths are set up
where children can get their face painted, win
raffle prizes
, play games, sign the #BullyFreeFuture
pledge wall, join the#BullyFreeFuture Club, and
muchmore while learning about Bullying Prevention.
COME AND JOIN THE MOVEMENT!

10:00 am - 3:00 pm
WEST DALLAS COMMUNITY CHURCH
2215 Canada Drive, Dallas, TX 75212


WATCH THE EVENT LIVE!! @ 10:30 am
Click here
for live streaming of the event.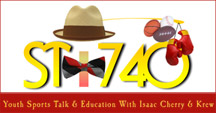 Become a Sponsor or Vendor
If you are interested in becoming a donor, sponsor or vendor for this event, please review the Donor/Sponsor Guidelines & Vendor Guidelines. If you would like more information, please contact us at info@opmnig.org.